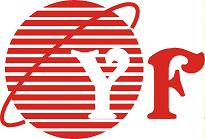 YUENFUNG Electronics Limited of source is a profession produces to touch the switch, turn a switch lightly, key switch, button switch, ship form switch, tiny move the switch, the headphones electric outlet and power switc-hes of production factory house.

The company establishes in 1997. Many in the last years, the company take" team innovation, trustworthiness management" as the principle always, with the ISO 9001:2000 international quantity system of versions for guide line, through the effort of many years, the company hases already develop to become a scale's turn to produce the base;0wn modern business enterprise system of product development, the molding tool manufacturing, the finished product integrities such as co-Nstruction and examination etc..

The Company persistence" the trustworthiness does the market, the customer is a center" its road, get the trust of the large new old customer.Employee through the company all of diligent and large new the old customer's support, the company is heading into a successful solar calendar distance, the company loyal expects to hold hands to enter totally with numerous new old customers, common prosperity.

We believe firmly the company to will become the biggest switch in Chinese south to produce one of the factory house in the future, the source is YUENFUNG to can not get away from your the support and the love and esteem successfully.

源豐電子有限公司是一家專業生産輕觸開關、撥動開關、按鍵開關、鈕子開關、船形開關、微動開關、耳機插座及電源開關的生産廠家。

公司成立于1997年。多年來,公司始終以"團隊創新,誠信經營"爲理念,以lS09001:2000版國際質量體系爲指引,經多年的努力,公司已發展成爲現代型規模化生産基地;擁有産品研發、模具製造、成品組裝與檢測等完整的現代化企業體系。

公司堅持"誠信做市場,客戶爲中心"之路,得到廣大新老客戶的信賴。經過公司全體職員的努力及廣大新老客戶的支持,公司正邁向一個成功的新歷程,公司忠心期望和衆多的新老客戶携手共進,共同繁榮。

我們堅信公司將來會成爲中國南部最大的開關生産廠家之一,源豐的成功離不開你們的支持與厚愛。